Rocket Lab Announces Launch Window for Next Capella Space Mission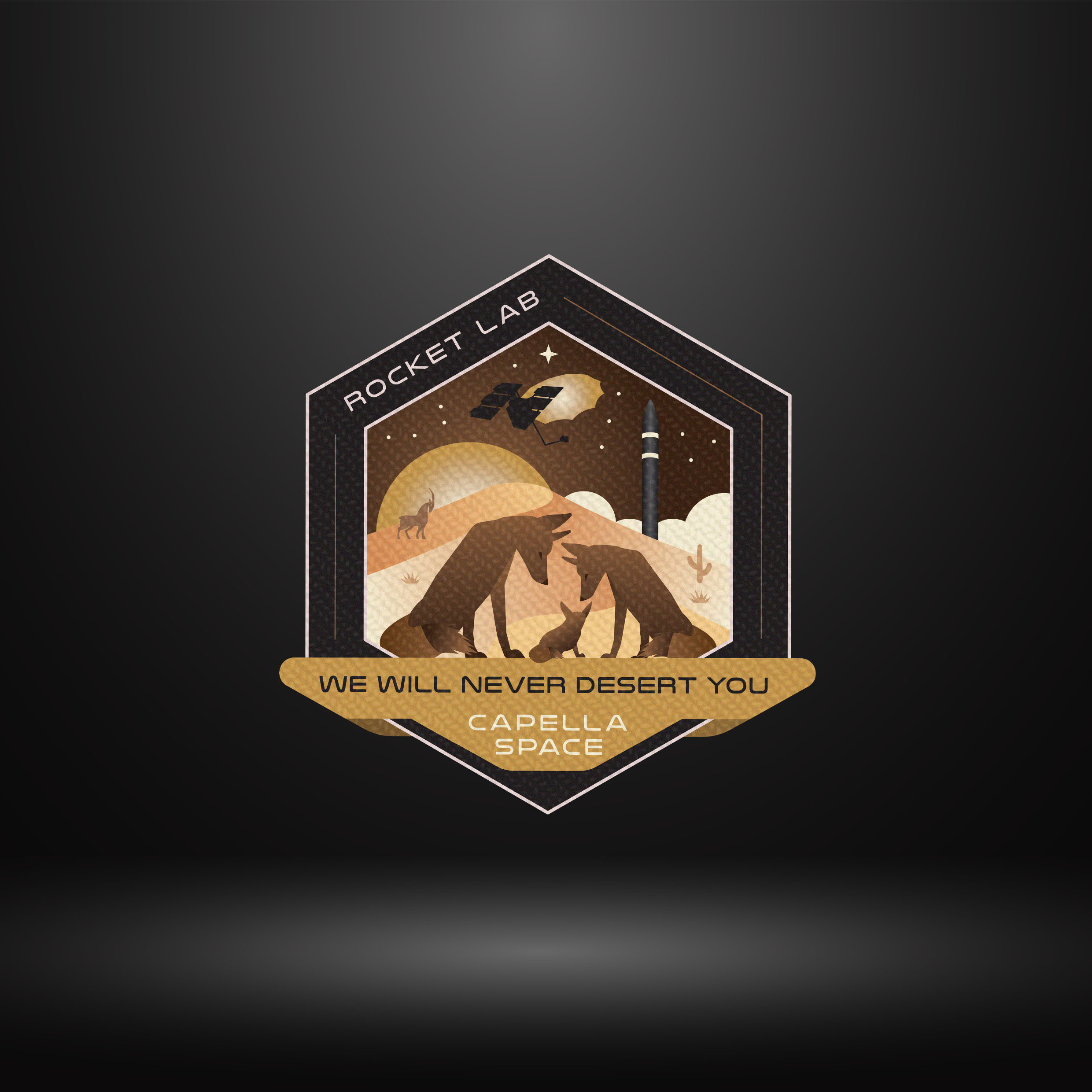 The "We Will Never Desert You"mission will be Rocket Lab's second launch for Capella Space in less than four weeks. 
Long Beach, Calif. September 07, 2023 – Rocket Lab USA, Inc (Nasdaq: RKLB) ("Rocket Lab" or "the Company"), a leading launch and space systems company, today announced it has scheduled its next Electron launch during a window that opens September 19, 2023 NZST/UTC.
The 'We Will Never Desert You'mission is scheduled to launch from Rocket Lab Launch Complex 1 on New Zealand's Mahia Peninsula for American space tech company Capella Space (Capella), a leading provider of commercial Synthetic Aperture Radar (SAR) imagery.
'We Will Never Desert You'will launch the second of Capella's third-generation SAR Acadia satellites to low Earth orbit. This will be Rocket Lab's third launch for Capella in 2023, and second launch in a multi-launch contract of four missions. Capella's highest quality, high resolution SAR imagery penetrates all weather conditions and captures clear imagery 24/7, day and night, anywhere on Earth, delivered through a fully-automated ordering and delivery platform. Capella's existing SAR capabilities includes long-dwell imaging and extended duty-cycle – which results in more images collected per orbit than any other SAR systems. Acadia will augment Capella's existing constellation with increased bandwidth and power, faster downlink speeds, and reduced latency
As Capella's sole launch provider in 2023 to build out the company's Earth-imaging constellation, Rocket Lab's most recent launch, 'We Love The Nightlife,' successfully deployed Capella's first Acadia satellite to space just weeks ago on August 24, 2023. An earlier mission for Capella this year, 'Stronger Together', successfully delivered two satellites to space for the company from Rocket Lab Launch Complex 2 in Wallops, Virginia, in March 2023.
Electron's precise payload deployment record and ability to meet wide-ranging mission requirements enables operators like Capella to increase their constellation's orbital diversity while at the same time grow quickly to meet customer demand. Rocket Lab is also supplying its own separation systems for each Capella mission that further maintains the Company's vertical integration strategy.
Rocket Lab founder and CEO, Peter Beck, said: "As the only commercial U.S. small launch vehicle providing regular and reliable dedicated access to orbit, Electron provides a unique service to satellite operators like Capella. When you're a dedicated launch customer you can fly where you want and when you want to, and launching these two missions back-to-back for Capella demonstrates the value that brings to commercial constellation operators."
'We Will Never Desert You' launch details:
Launch window: NET September 19, 2023.
Launch location: Rocket Lab Launch Complex 1, Mahia.
Launch Vehicle: Electron.
Satellite Operator: Capella Space.
Payload: SAR Earth-imaging Acadia satellite.
Orbital Destination: 640km circular Earth orbit.
ENDS
 Forward Looking Statements
This press release may contain certain "forward-looking statements" within the meaning of the Private Securities Litigation Reform Act of 1995, Section 27A of the Securities Act of 1933, as amended, and Section 21E of the Securities Exchange Act of 1934, as amended. All statements, other than statements of historical facts, contained in this press release, including statements regarding our expectations of financial results for the third quarter of 2023, strategy, future operations, future financial position, projected costs, prospects, plans and objectives of management, are forward-looking statements. Words such as, but not limited to, "anticipate," "aim," "believe," "contemplate," "continue," "could," "design," "estimate," "expect," "intend," "may," "might," "plan," "possible," "potential," "predict," "project," "seek," "should," "suggest," "strategy," "target," "will," "would," and similar expressions or phrases, or the negative of those expressions or phrases, are intended to identify forward-looking statements, although not all forward-looking statements contain these identifying words. These forward-looking statements are based on Rocket Lab's current expectations and beliefs concerning future developments and their potential effects. These forward-looking statements involve a number of risks, uncertainties (many of which are beyond Rocket Lab's control), or other assumptions that may cause actual results or performance to be materially different from those expressed or implied by these forward-looking statements. Many factors could cause actual future events to differ materially from the forward-looking statements in this release, including risks related to delays and disruptions in expansion efforts; our dependence on a limited number of customers; the harsh and unpredictable environment of space in which our products operate which could adversely affect our launch vehicle and spacecraft; increased congestion from the proliferation of low Earth orbit constellations which could materially increase the risk of potential collision with space debris or another spacecraft and limit or impair our launch flexibility and/or access to our own orbital slots; increased competition in our industry due in part to rapid technological development and decreasing costs; technological change in our industry which we may not be able to keep up with or which may render our services uncompetitive; average selling price trends; general economic uncertainty and turbulence which could impact our customers' ability to pay what we are owed; failure of our launch vehicles, spacecraft and components to operate as intended either due to our error in design in production or through no fault of our own; launch schedule disruptions; supply chain disruptions, product delays or failures; design and engineering flaws; launch failures; natural disasters and epidemics or pandemics; any inability to effectively integrate recently acquired assets; changes in governmental regulations including with respect to trade and export restrictions, or in the status of our regulatory approvals or applications; or other events that force us to cancel or reschedule launches, including customer contractual rescheduling and termination rights; risks that acquisitions may not be completed on the anticipated time frame or at all or do not achieve the anticipated benefits and results; and the other risks detailed from time to time in Rocket Lab's filings with the Securities and Exchange Commission (the "SEC"), including under the heading "Risk Factors" in Rocket Lab's Annual Report on Form 10-K for the fiscal year ended December 31, 2022, which was filed with the SEC on March 7, 2023, and elsewhere. There can be no assurance that the future developments affecting Rocket Lab will be those that we have anticipated. Except as required by law, Rocket Lab is not undertaking any obligation to update or revise any forward-looking statements whether as a result of new information, future events or otherwise.