Motorized
Lightband
Innovative, lightweight,
and with a perfect flight record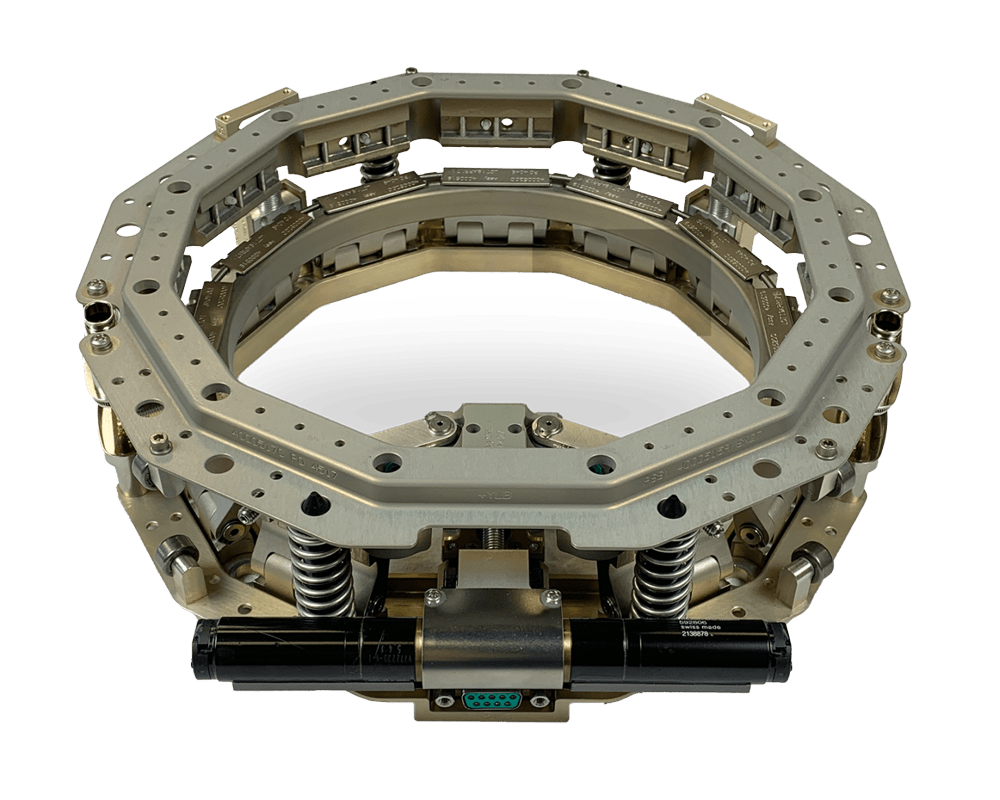 The Mark II Motorized Lightband (MLB) is the original in motorized vehicle separation systems. It boasts a heritage of perfect flight under every condition imaginable. From standard sizes to highly customized configurations, the MLB easily meets the demanding needs of any mission.
100% Mission Success
The Motorized Lightband's heritage
includes 100+ separations on-orbit with
100% mission success.
Easy to use
Integrate in in less than one day.
Training is simple. Users can
reconfigure switches and connectors.
Integrated Solution
Integrated springs, switches, and
connectors streamline mission design,
assembly, test, and flight.
Mission Critical
With a low-height,
low shock,
and low tip-off rates.
Flight Proven
The Mark II Motorized Lightband (MLB) is a space vehicle separation system. It is used to separate space vehicles from launch vehicles and to separate elements of launch vehicles. The Lightband is offered in a range of sizes from 8 to 38 inch bolt circle diameter.
The MLB is made of aluminum alloys and features a dual redundant release motor. The MLB can support up to 1800lb payloads, and has been proven over hundreds of missions since its first flight in 2006.
The Lightband is a patented, Commercial Off-The-Shelf (COTS) technology. It is made with materials and methods consistent with high-reliability and NASA Class-A space flight hardware.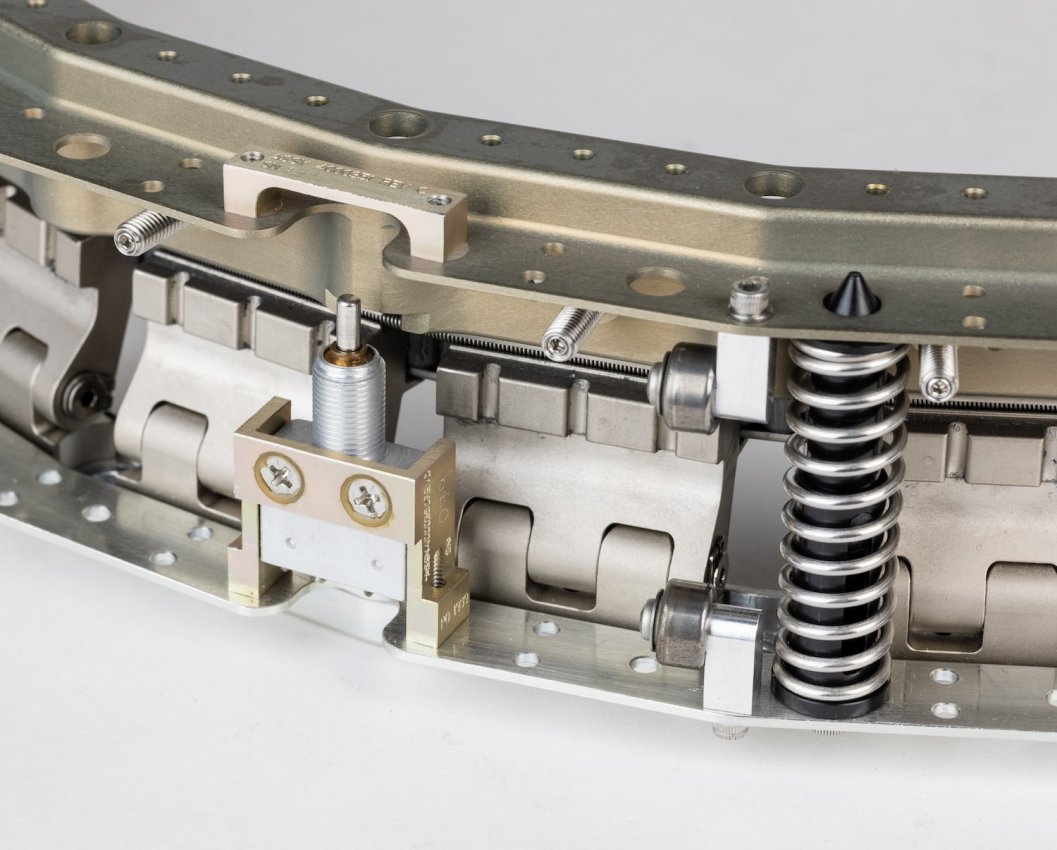 Standard MLB Sizes
Bolt Circle
Diameter (IN)
Number of
Fasteners
8.000 
12 
11.732 
18 
13.000
20 
15.000
24 
18.250
28 
19.848
28 
23.250
32 
24.000
36 
31.600
48
38.810
60