Next Mission: Look Ma, No Hands
Mission Name

Look Ma, No Hands

Rocket

Electron

Electron Name

Look Ma, No Hands
Launch Window

Launch window: 16 - 30 August UTC

Launch Time

No earlier than 12:12 pm, 19 August UTC. (12:12 am, 20 August NZST)

Launch Site

Launch Complex 1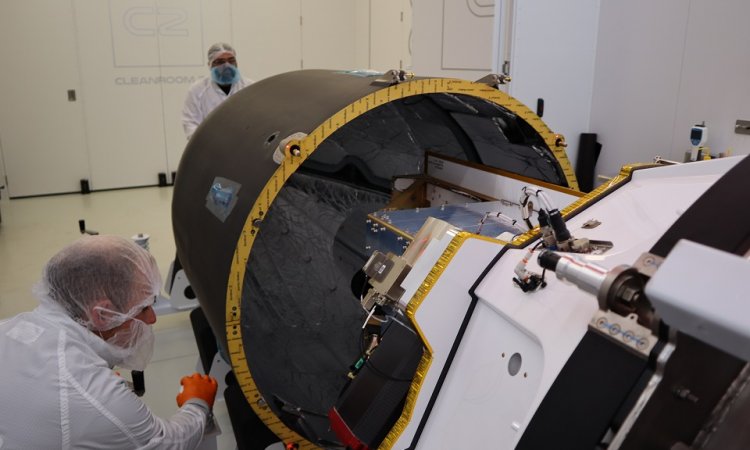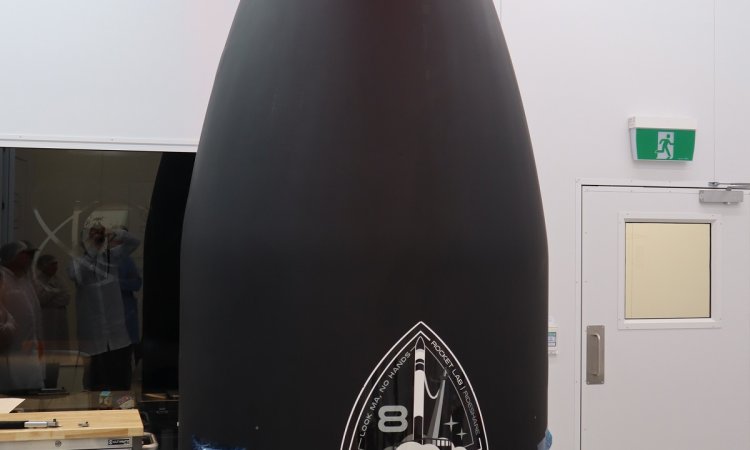 Mission Overview
Rocket Lab's eighth mission will lift-off in August from Launch Complex 1 in New Zealand, carrying a total of four satellites aboard an Electron launch vehicle.
The mission is manifested with satellites destined to begin a new constellation for UNSEENLABS, as well as more rideshare payloads for Spaceflight, consisting of a spacecraft for BlackSky and the United States Air Force Space Command.
The mission is manifested with a CubeSat that will form the cornerstone of a new maritime surveillance constellation for French company UNSEENLABS. The constellation aims to deliver precise, reliable, and secure maritime data, enabling organizations to monitor their own vessels and observe those that present risks, such as pirates and illegal vessels.
Mission management and rideshare aggregator, Spaceflight, also manifested three satellites on its second rideshare mission with Rocket Lab. Among the rideshare payloads is BlackSky's Global-4 Earth-imaging satellite. The satellite will join BlackSky Global-3, which was launched to low Earth orbit on an Electron vehicle in June 2019. BlackSky's constellation delivers rapid-revisit satellite imagery to assist with monitoring economic activity such as crop development and herd migration, or surveying damage following natural disasters.
The final spacecraft manifested on the mission are two experimental satellites for the United States Air Force Space Command, designed to test new technologies including propulsion, power, communications, and drag capabilities for potential applications on future spacecraft.
Press Kit
Launch Updates
For real time launch updates, follow Rocket Lab on Twitter and Facebook.
Contact
Questions about launch operations and safety zones are welcome via our hotline number - 0800 110 623
Marine information:
Listen on VHF 79 for 24/7 launch updates and information
Call RANGE CONTROL on VHF 07 or 16 and report
• Vessel name 
• Destination
• Time planned clear of area
Marine safety areas are detailed in Notices to Mariners, Coastal Navigation Warnings and NAVAREA XIV warnings
Viewing A Launch
The best way to watch a launch is via Rocket Lab's live video stream. This stream offers the best views of launch and includes helpful commentary about the launch process. A live stream will be made available approximately 15 minutes prior to a launch attempt. The live stream is viewable on a launch day at www.rocketlabusa.com/live-stream and Rocket Lab's YouTube channel. Follow @RocketLab on Twitter
Wairoa District Council has allocated a rocket launch viewing area for the public near Nuhaka, accessible via Blucks Pit Road. Visit www.visitwairoa.co.nz/welcome-to-wairoa/space-coast-new-zealand/ for more information.