Next Mission: As The Crow Flies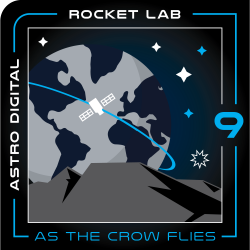 Mission Name

As The Crow Flies

Rocket

Electron

Electron Name

As The Crow Flies
Launch Window

Target launch date is no earlier than 17 October 2019 UTC (17 October NZDT)

Launch Time

00:00 - 03:00 UTC (13:00 - 16:00 NZDT)

Launch Site

Launch Complex 1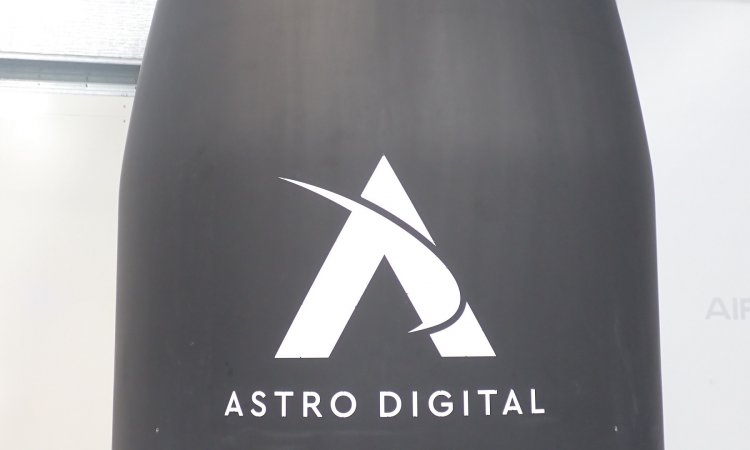 Mission Overview
This mission is scheduled to take place during a 14-day launch window running from 15 - 28 October, 2019. The mission will lift-off from Rocket Lab Launch Complex 1 on New Zealand's Māhia Peninsula. Encapsulated in Electron's fairing will be a single spacecraft for Astro Digital, a California-based satellite manufacturer and operator.
Astro Digital provides customers with complete space-based systems and mission support services for applications such as Earth observation, satellite communications, and technology demonstration.
This mission will fly a Palisade technology demonstration satellite, a 16U CubeSat bus with on-board propulsion system, a next generation Astro Digital developed communications system, and software developed by Advanced Solutions Inc. including an advanced version of ASI's MAX Flight Software.
The mission is named 'As The Crow Flies' in a nod to Astro Digital's Corvus Platform, which provides flexible and cost-effective solutions across a wide range of applications and mission profiles on bus variants ranging from 6U and 16U CubeSats to ESPA Class. Corvus is also a widely-distributed genus of birds which includes crows.
Press Kit
Launch Updates
For real time launch updates, follow Rocket Lab on Twitter and Facebook.
Contact
For real time launch updates, follow Rocket Lab on Twitter @RocketLab
• Listen on VHF Ch 79 when on the water
• Call us on 0800 110 623 for launch information. 
Viewing A Launch
LIVESTREAM:
The best way to view a launch is via Rocket Lab's live video webcast. This offers the best views of launch and includes helpful commentary about the launch process. A livestream will be made available approximately 15 - 20 minutes prior to a launch attempt at www.rocketlabusa.com/live-stream and
Rocket Lab's YouTube channel.
VIEWING IN PERSON:
Wairoa District Council has allocated a rocket launch viewing area for the public near Nuhaka, accessible via Blucks Pit Road. Visit www.visitwairoa.co.nz/welcome-to-wairoa/space-coast-new-zealand/ for more information. Scrubs and postponements are likely during launch windows, so visitors to the Blucks Pit viewing site should anticipate multiple postponements, sometimes across several days.