Advanced
Lightband
The 100% reliable separation
system with the shortest
integration time in the industry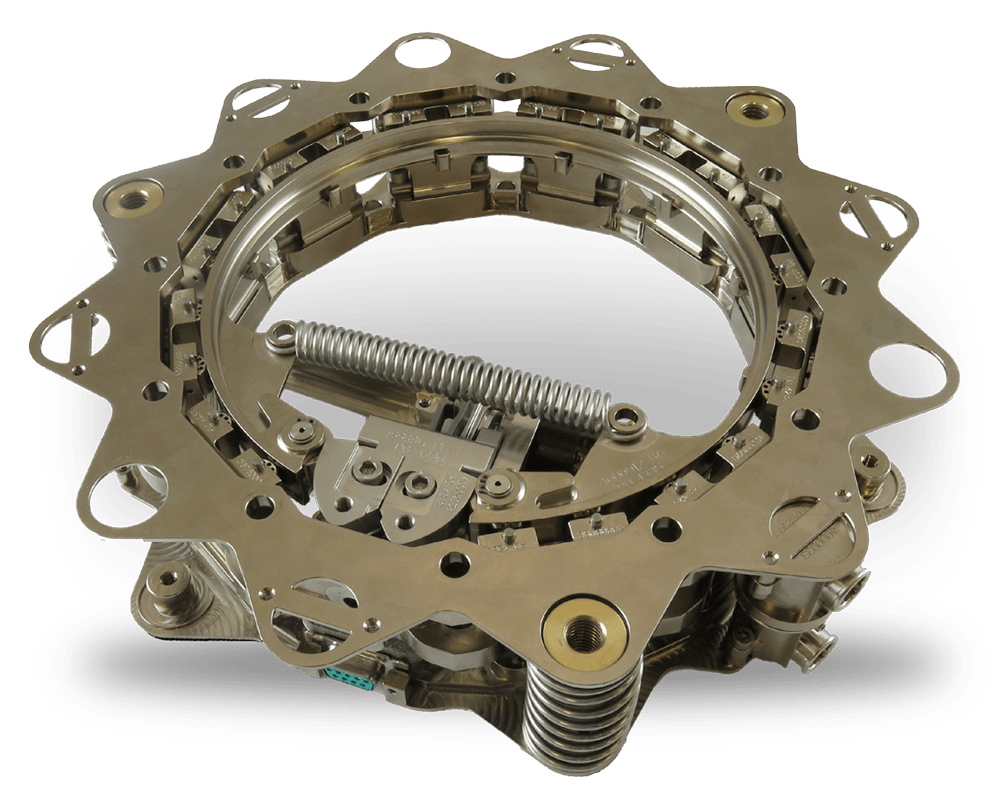 The Advanced Lightband (ALB) is an innovative, lightweight, and compact mechanical separation system used to separate spacecrafts from launch vehicles on orbit. The Advanced Lightband has never failed to separate on orbit for any mission.
100% mission
success
The Advanced Lightband's
proven heritage carries a
100% mission success.
Easy
to use
Integrate in less than 5 minutes.
Training is simple. Users can reconfigure
springs, switches, and connectors.
Design for
Integration
"Ship and shoot":
Stow in 30 minutes with just 1 tool.
Design for
Manufacturing
Shortened
lead time.
Improved Sub
Systems
90% more electrical
switches & connectors.
Greater
Separation Energy
50% more separation energy,
with more velocity variation
constellations.
Next-Gen
The Advanced Lightband (ALB) is the next generation in space vehicle separation systems. It is used to separate space vehicles from launch vehicles. The Advanced Lightband is offered in a range of sizes from 8 to 24 inch bolt circle.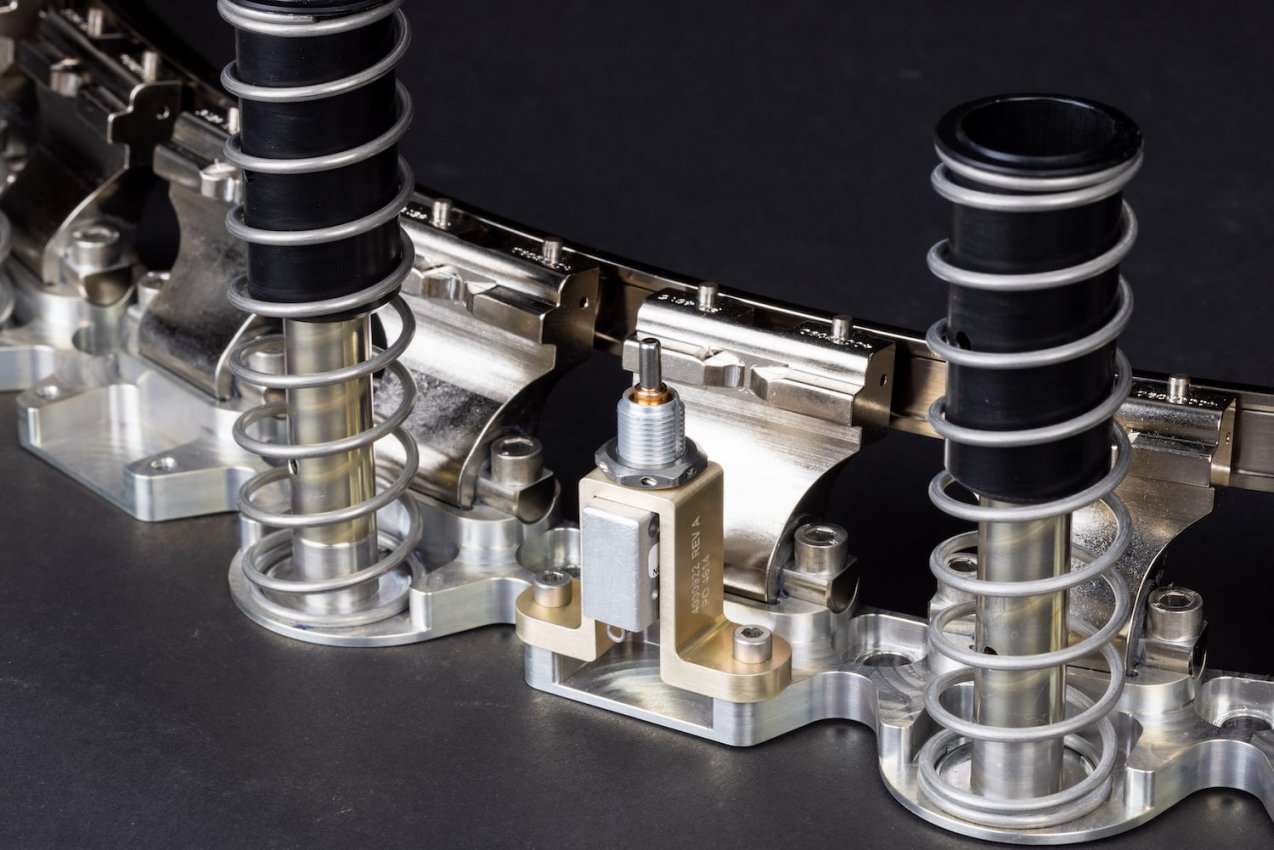 The ALB offers many upgraded features and benefits:
Low-weight
The ALB is one-third of the weight of a typical clamp band.
Low-height
About one half of the height of a typical clamp band.
Precise initiation
Critical separation timing of satellite swarms is enabled.
Low-shock
The ALB generates low shock.
Low tip-off
Special testing can tune rotation rates to less than 1 deg/sec.
Larger and More Precise deltaV
Special testing can tune delta V to less than 1.0 inch/sec. Larger springs produce more deltaV than MLB.
Backwards compatible and pyro-pulse compatible
Accepts same connector and pulse as MLB.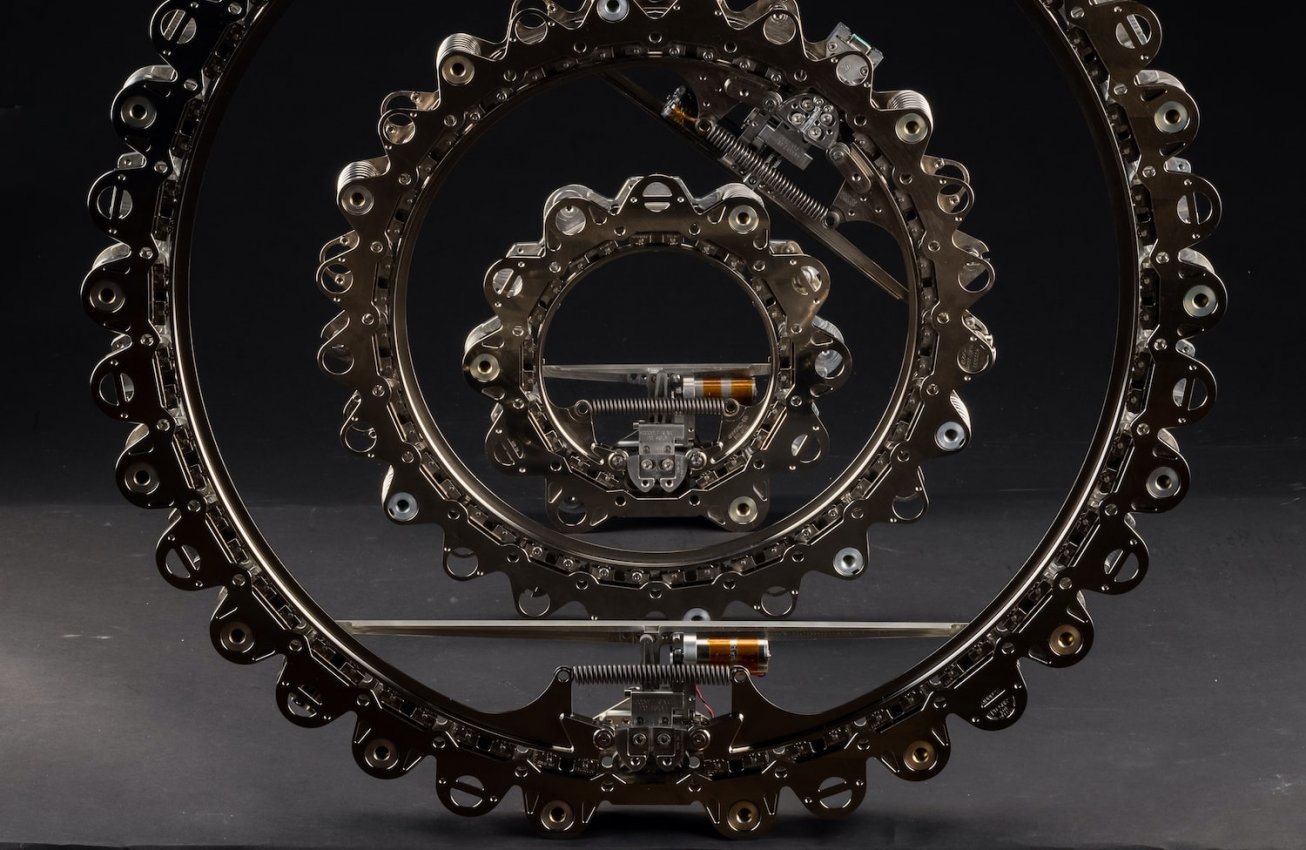 Class-A
The Advanced Lightband is made with materials and methods consistent with high-reliability and NASA Class-A space flight hardware.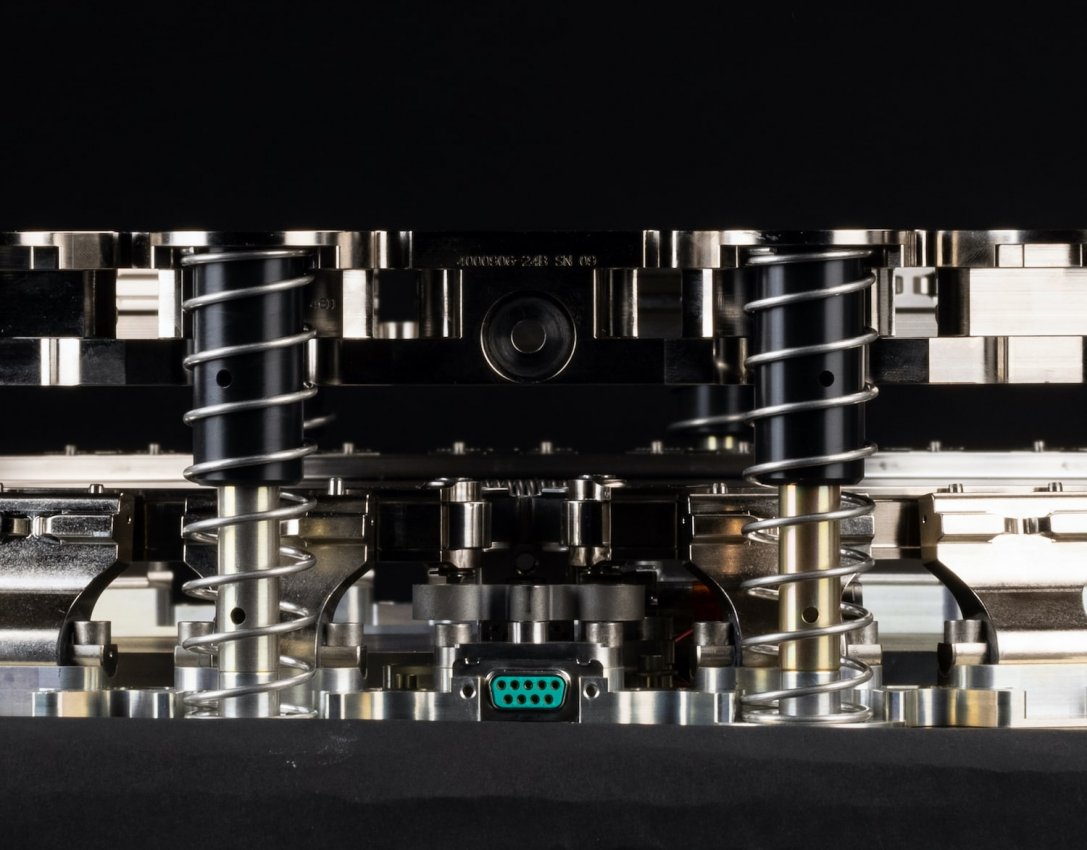 Standard ALB Sizes
Bolt Circle
Diameter (IN)
Number of
Fasteners
8.000 
12 
11.732 
18 
13.000
20 
15.000
24 
18.250
28 
19.848
28 
23.250
32 
24.000
36