SOLIS
Model and simulate spacecraft and their subsystems
A complete spacecraft simulation environment in STK.
Rapidly evaluate system trade-offs and ensure that spacecraft capabilities
and constraints are considered early and satisfied at all times.
Configurable
Easily configure for nearly any spacecraft
design; providing rapid access to
high-fidelity simulation and analysis.
Powerful
Powered by MAX and ODySSy, SOLIS users
interact with real high-heritage Flight Software,
resulting in a true "simulate like you fly"
experience throughout the entire life cycle.
Versatile
Whether you're exploring spacecraft
design in Concept Development or testing
a new Ground System for Operations,
SOLIS can help.
Integrated
As an integrated tool with STK, SOLIS
provides a common place for spacecraft
engineers to focus on overall
mission success.
Complete
Simulation
Comprehensive
Spacecraft Subsystem
and Mission Simulation.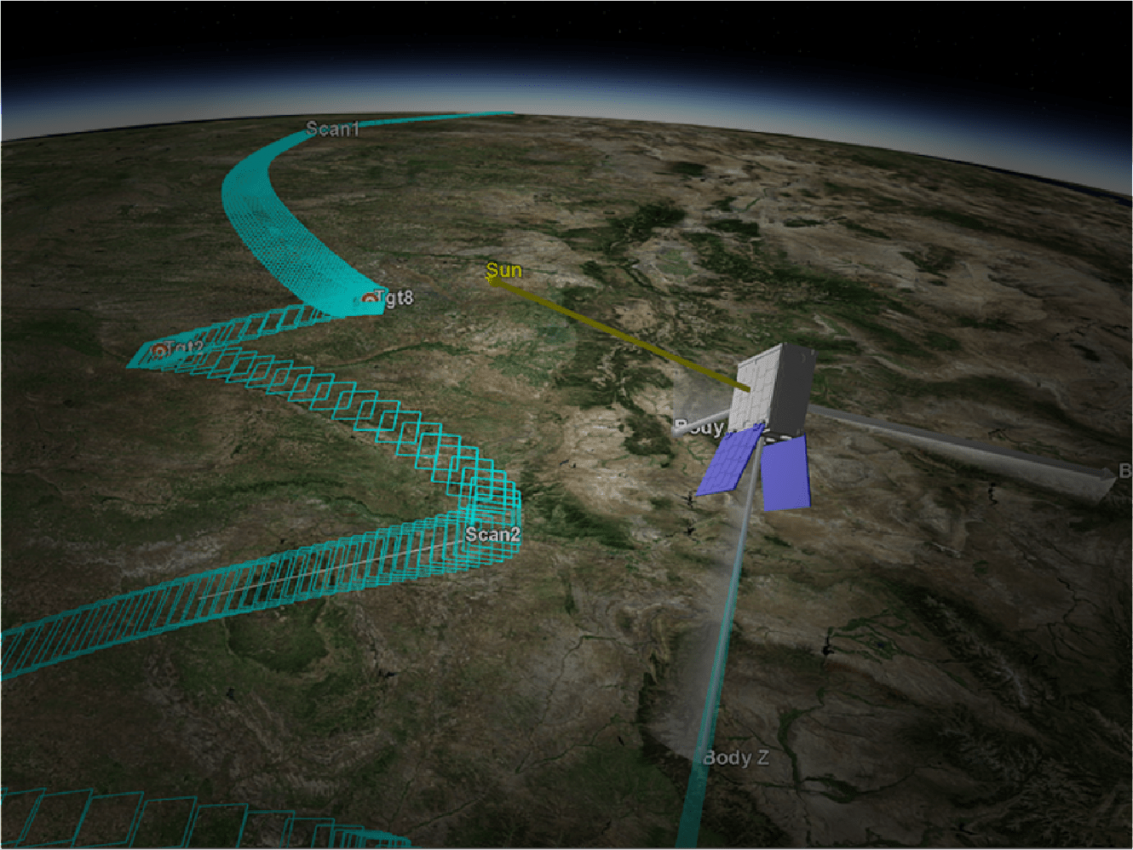 Attitude Control
Reaction wheels, magnetic torquers, thrusters
Attitude controllers
Momentum controllers
Dead-banding and Pulse Width Modulation
Pointing Modes and Rotisserie
Attitude Determination
And Navigation
Sun vector sensors, sun angle sensors,
horizon sensors, IMUs, magnetometers, star trackers
Attitude Kalman Filters
Delta-V management
Celestial body ephemeris
Tracking of orbiting objects
Attitude Disturbance
Modeling
Magnetic dipole torque
Gravity gradient torque
Solar pressure force and torque
Aerodynamic pressure force and torque
Power/Thermal
Modeling
Distance-dependent solar flux, central body infrared
Finite element thermal. Absorptivity, emissivity
Solar panel size, efficiency, articulation
Battery capacity, charge/discharge regulation