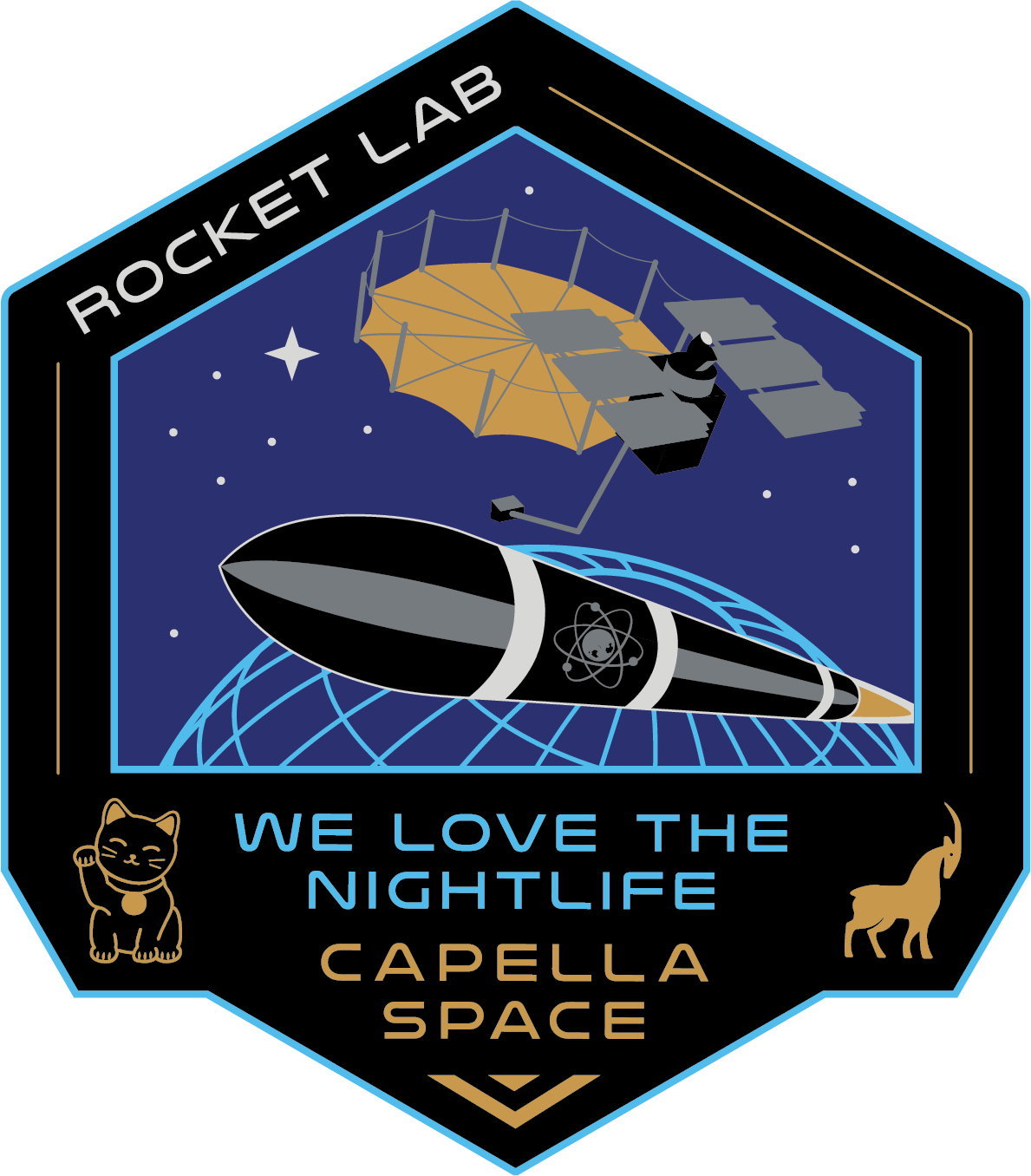 We Love The Nightlife
Launched
Mission Name:
We Love The Nightlife
Launch Date:
24 August 2023
Launch Site:
Launch Complex 1
Launch Time:
11:45 NZST / 23:45 UTC
Mission Overview
The 'We Love the Nightlife' mission launched from Rocket Lab Launch Complex 1 on August 24, 2023 on New Zealand's Mahia Peninsula for American space tech company Capella Space (Capella), a leading provider of commercial Synthetic Aperture Radar (SAR) imagery.
'We Love the Nightlife' was Rocket Lab's third launch for Capella following the successful "Stronger Together" mission launched in March 2023 from Rocket Lab Launch Complex 2 in Virginia, USA, and the "I Can't Believe It's Not Optical" mission in August 2020 from Launch Complex 1, which deployed the first satellite in Capella's SAR constellation.
The mission was also a recovery mission, with Electron's first stage brought back to Earth under a parachute for a splashdown in the Pacific Ocean for retrieval. For the first time, Rocket Lab also launched with a pre-flown Rutherford engine - a significant milestone in the program to evolve Electron into a reusable rocket. Click here for more info.
Media Press Kit
All your mission information available here
Watch the replay