Scholarships
Wairoa College student awarded inaugural Rocket Lab scholarship
Year 13 student Arianna Ormond is the recipient of the 2017 Rocket Lab scholarship. Arianna demonstrated her passion for engineering throughout a rigorous application process, before being awarded the scholarship to study a Bachelor of Computing and Mathematical Science at Waikato University.
The Rocket Lab Scholarship was established in 2017 to enable students from the Mahia Peninsula and wider Wairoa District in Hawke's Bay, New Zealand, to pursue tertiary study in science, technology or engineering disciplines. 
The Rocket Lab Scholarship directly supports the community surrounding Rocket Lab's Launch Complex 1 and is designed to foster continued excellence and innovation amongst New Zealand's next generation of science, technology and engineering leaders.
Applications for the 2018 Rocket Lab Scholarship will open in term four.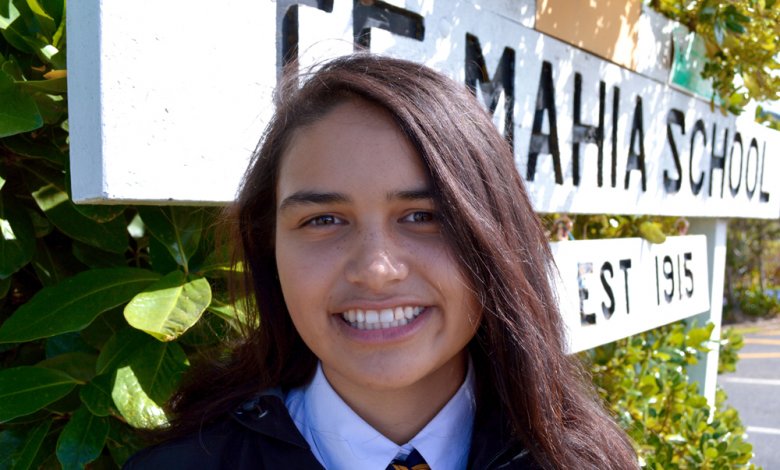 Frequently Asked
Questions
Community
Is Rocket Lab hiring in Mahia?
Yes! We're growing our team in Mahia and often have open positions. We're looking for dedicated, hard working people with a passion for what we do. If that sounds like you head to our careers page to see what positions we have going, or to register yourself for future roles.
What time of day will launches occur?
Rocket launch times will be determined by several factors including customer orbit requirements, weather and space traffic conditions. Within these requirements, Rocket Lab will target times chosen to minimize disruption to those living and working near the launch site.
Can I view a launch?
Due to the likelihood of postponed or 'scrubbed' launches during the test phase, Rocket Lab recommends viewing a launch in the commercial phase - we value your time and wouldn't want to keep you waiting.
Does Rocket Lab speak at schools?
Yes! Our team enjoys the opportunity to speak to local schools. Please feel free to reach out and we'll see what we can arrange.
Where can I hear more, or speak to the Rocket Lab team?
We routinely host public information sessions in Mahia township, and are always open to feedback. Information about public information sessions will be made available on this page in advance of an event. Please use the form below to get in touch if you have any questions for us!
Why do you have safety zones in place during a launch?
Safety is Rocket Lab's number one priority. As a result, strict safety zones are enforced around the launch site during a launch.The size and location of the zones is determined by our regulators. Over time the size of these zones will be reduced.
How long are the safety zones active for?
These zones are only active in the hours preceding a launch - they are not active all the time. We expect our launch processes will become faster as our operations become more routine, and we will be able to reduce the amount of time the zones are active for each launch. We are committed to being clear and transparent about our operations and will be publishing all of that information here.
Safety Zones
No results found
Feedback
We value your feedback. Please fill in the form below to send us a message.