Rocket Lab Launch Operations Underway For Two BlackSky Missions in November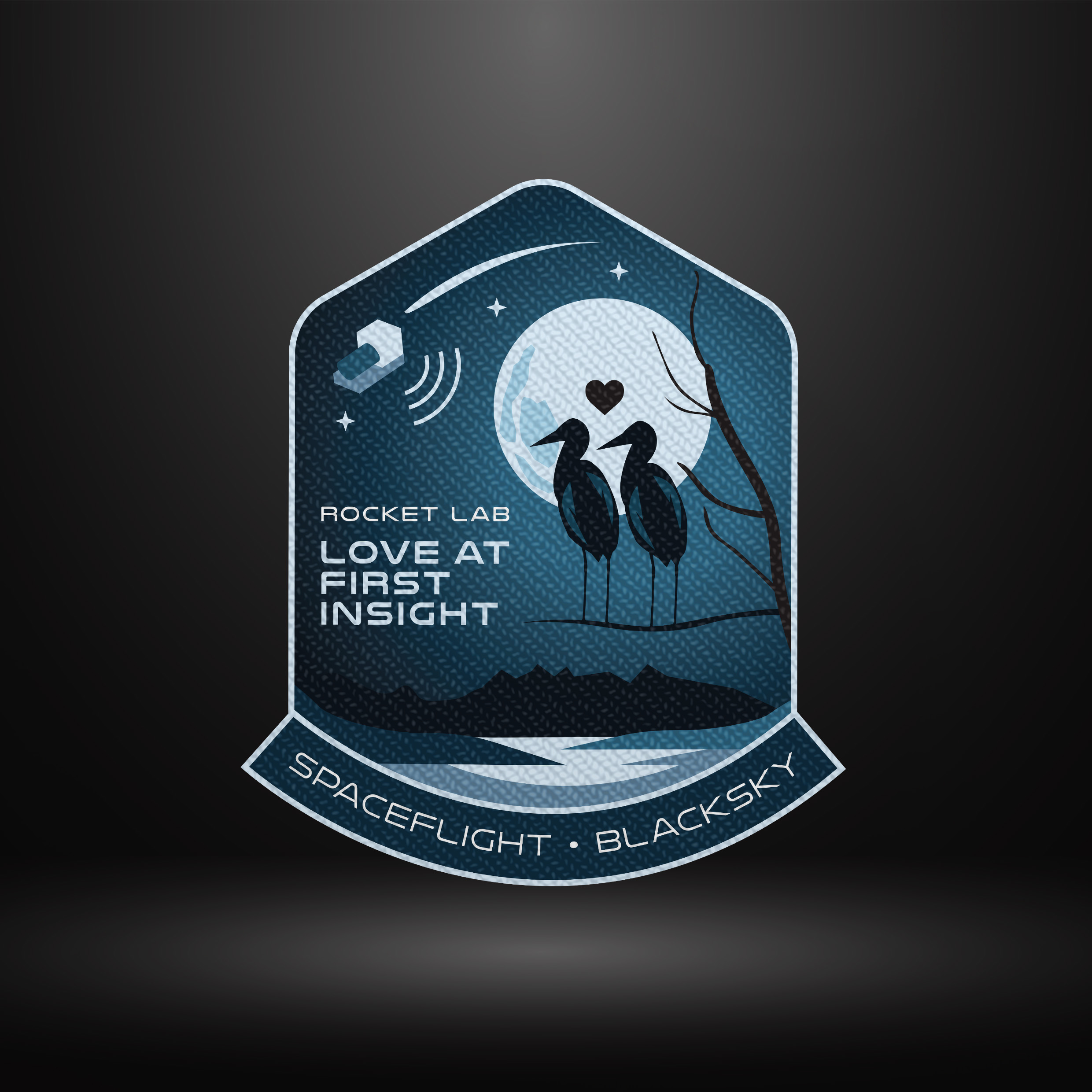 The launches, Rocket Lab's 22nd and 23rd Electron missions, are part of a multi-launch deal that represents the largest number of satellites BlackSky has committed to a single launch provider.
Long Beach, California. October 11, 2021 – Rocket Lab USA, Inc ("Rocket Lab" or the "Company") (Nasdaq: RKLB), a leading launch provider and space systems company, has today announced it has scheduled two dedicated launches in November for Spaceflight Inc.'s customer, real-time geospatial and global monitoring company BlackSky (NYSE: BKSY).
A two-week launch window for Rocket Lab's 22nd Electron launch will open November 11-24, 2021, while the 23rd Electron mission is targeted for lift-off during a two-week launch window that opens November 27. Both missions are scheduled to launch from Rocket Lab Launch Complex 1 in New Zealand.
Each mission will deploy two Gen-2 satellites for BlackSky in a rapid expansion of the geospatial and global monitoring company's low Earth orbit constellation. These two dedicated missions are part of a multi-launch agreement signed between Rocket Lab and Spaceflight Inc., for BlackSky earlier this year, and precede a third dedicated mission that will follow to deploy two additional BlackSky Gen-2 satellites. Together, these launches - along with a successfully deployed Gen-2 satellite on Rocket Lab's "They Go Up So Fast" rideshare mission in March this year - represent the largest number of satellites BlackSky has committed to a single launch provider to date.
The back-to-back launch of these two dedicated missions supports BlackSky's aggressive scaling of its high-resolution Earth-imaging constellation to bolster its delivery of analytics and insights to industries including transportation, infrastructure, land use, defense, supply chain management, and humanitarian aid.
"The speed to space Electron provides our customers is unmatched in the dedicated small launch industry, and we're thrilled to be delivering a launch service that provides assurance for BlackSky to scale their constellation and services with confidence," says Rocket Lab CEO Peter Beck.
Follow Rocket Lab on Twitter @RocketLab for real-time mission updates closer to launch day.
Forward-Looking Statements
This press release may contain certain "forward-looking statements" within the meaning of the Private Securities Litigation Reform Act of 1995, Section 27A of the Securities Act of 1933, as amended, and Section 21E of the Securities and Exchange Act of 1934, as amended. These forward-looking statements, including without limitation expectations regarding the timing of scheduled launches, are based on Rocket Lab's current expectations and beliefs concerning future developments and their potential effects. These forward-looking statements involve a number of risks, uncertainties (many of which are beyond Rocket Lab's control), or other assumptions that may cause actual results or performance to be materially different from those expressed or implied by these forward-looking statements. Many factors could cause actual future events to differ materially from the forward-looking statements in this press release, including risks related to the global COVID-19 pandemic, including risks related to government restrictions and lock-downs in New Zealand and other countries in which we operate that could delay or suspend our operations; delays and disruptions in expansion efforts; our dependence on a limited number of customers; the harsh and unpredictable environment of space in which our products operate which could adversely affect our launch vehicle and spacecraft; increased congestion from the proliferation of low Earth orbit constellations which could materially increase the risk of potential collision with space debris or another spacecraft and limit or impair our launch flexibility and/or access to our own orbital slots; increased competition in our industry due in part to rapid technological development and decreasing costs; technological change in our industry which we may not be able to keep up with or which may render our services uncompetitive; average selling price trends; failure of our satellites to operate as intended either due to our error in design in production or through no fault of our own; launch schedule disruptions; supply chain disruptions, product delays or failures; design and engineering flaws; launch failures; natural disasters and epidemics or pandemics; changes in governmental regulations including with respect to trade and export restrictions, or in the status of our regulatory approvals or applications; or other events that force us to cancel or reschedule launches, including customer contractual rescheduling and termination rights,  and the other risks detailed from time to time in Rocket Lab's filings with the Securities and Exchange Commission under the heading "Risk Factors" and elsewhere (including that the impact of the COVID-19 pandemic may also exacerbate the risks discussed therein). There can be no assurance that the future developments affecting Rocket Lab will be those that we have anticipated. Except as required by law, Rocket Lab is not undertaking any obligation to update or revise any forward-looking statements whether as a result of new information, future events or otherwise.