Catch Me If You Can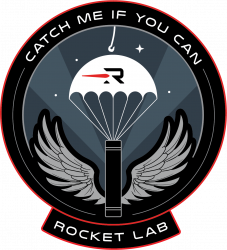 Mission Name

Catch Me If You Can

Rocket

Electron

Electron Name

Catch Me If You Can
Launch Date

4 November 2022

Launch Time

17:27 UTC

Launch Site

Launch Complex 1
Mission Overview
Launching from Pad B at Rocket Lab Launch Complex 1 on New Zealand's Mahia Peninsula, the "Catch Me If You Can" mission will be Rocket Lab's 32nd Electron launch overall and second reusability mission of 2022.
"Catch Me If You Can" will see Rocket Lab attempt to capture the rocket's first stage mid-air with a helicopter as it returns from space. Using a modified Sikorsky S-92 helicopter to catch and secure the rocket by its parachute line, Rocket Lab will bring the captured stage back to its Auckland Production Complex to be processed and assessed by engineers and technicians for possible re-use.
Electron will carry a science research satellite by space systems provider OHB Sweden for the Swedish National Space Agency (SNSA). The Mesospheric Airglow/Aerosol Tomography and Spectroscopy (MATS) satellite is the basis for the SNSA's science mission to investigate atmospheric waves and better understand how the upper layer of Earth's atmosphere interacts with wind and weather patterns closer to the ground. MATS was originally due to fly on a Russian launch service before the mission was manifested on Rocket Lab's Electron.
Press Kit
Launch Updates
For real time launch updates, follow Rocket Lab on Twitter and Facebook.